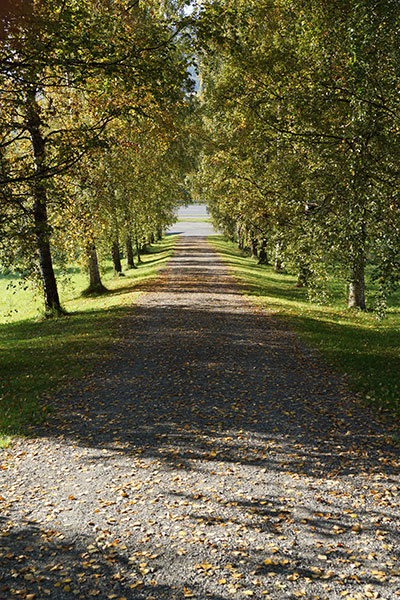 You will find parking by Dikterportalen, and on the southern side of Aulestad park. The road from Dikterportalen up to Karoline and Bjørnstjerne Bjørnson's house is fairly steep, and you gain access by walking via the avenue or taking the walkway through the park. Disabled persons or groups arriving by bus can drive up to the courtyard below the house to let passengers disembark.
The access for wheelchairs and those arriving with prams is good in Folkestua and Drengestua (café, ticket and museum shop). There are toilets in the basement of Drengestua.
The main building has been restored to the period around 1910. Wheelchairs can access the living room and kitchen, but it is only possible to access the study, workroom and bedrooms on the 1st floor via a narrow staircase.
In order to enter the main building you need to take the guided tours that take place every hour during the main season, only 15 visitors are allowed in at one time. We advise booking a guided tour in advance.