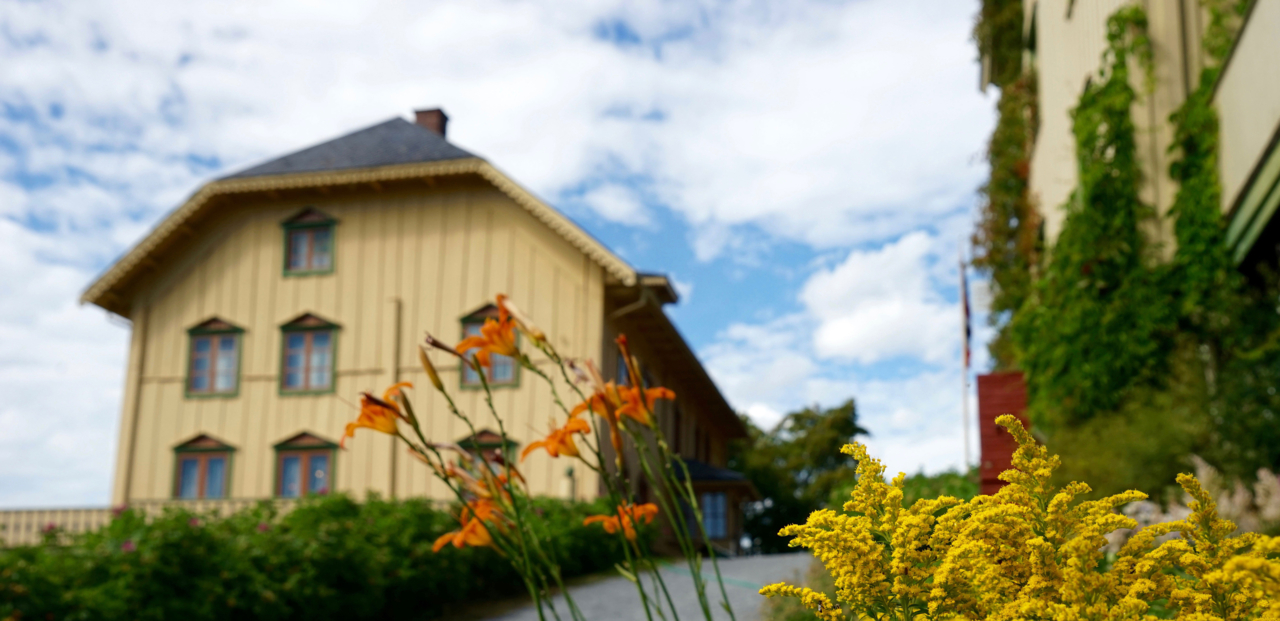 Accessibility
Information to disabled and persons of special needs.
We want all our visitors to be able to visit Aulestad. If you have disabilities or special needs we have gathered some information for you on this page to make your visit easier to plan.
Parking
There is a handicap parking close to the houses. If necessary it is also possible to be transported into the front yard.
Kaféteria/tickets/shop
The houses on the farm are old and listed as deserving, and they are therefore unfortunately not fully adapted to the disabled. It is, however, possible to get in with a wheelchair. On request, we provide ramps and plates available to get over doorsteps and step
The museum
For wheelchair users, it is possible to access the ground floor and veranda using wheelchair bridges/slabs over the doorsteps. The caravan shed, above the yard, is also accessible, but the yard is steep and not easy with a wheelchair.
The barn/exhibitions
The barn is fully wheelchair accessible. There are also toilets available here.
Folkestuen
The event room, Folkestua, is easily accessible on the ground floor. There is also a separate disabled toilet here. The second floor, Stalletrevet, is easily accessible by wheelchair.
Toilets
There is a disabled toilet in the basement of the café / boys' room, this is accessible with wheelchair bridges as there is a step down inside the door.
The garden
The area around the museum is partly winding and steep, and it is not wheelchair accessible here. The garden outside the café / boys' lounge is accessible. The park is accessible via a gravel path/ramp, however, there is not a prepared path system, only a grass area.